Stained Concrete in Oklahoma City by Bill's Custom Concrete
Recent Posts
Decorative Concrete in Oklahoma City
Stamped Concrete is an Excellent Option For Your Oklahoma City Home
Services:
Concrete Driveways
Concrete Patios
Concrete Sidewalks
Concrete Repairs
Concrete Work
Decorative Concrete
Stamped Concrete
Stained Concrete
Colored Concrete
Yard Drainage
French Drains
Drainage Systems
Fix Yard Drainage Problems
Concrete Retaining Walls
Stem Walls
Service Areas:
Oklahoma City, Oklahoma
Edmond, Oklahoma
Midwest City, Oklahoma
Del City, Oklahoma
Yukon, Oklahoma
Mustang, Oklahoma
Moore, Oklahoma
Norman, Oklahoma
Nichols Hills, Oklahoma
Piedmont, Oklahoma
Choctaw, Oklahoma
Shawnee, Oklahoma
Tuttle, Oklahoma
Guthrie, Oklahoma
Arcadia, Oklahoma
El Reno, Oklahoma
Newcastle, Oklahoma
The Entire OKC Metro Area
Custom Concrete Services
Our custom concrete services include a variety of applications that involve everything from sidewalks and patios to retaining walls and parking lots. The team at Bill's Custom Concrete understand that when you are ready for a concrete contractor to complete a job for you, you have many questions that need to be answered. We pride ourselves on putting the customer first, and walking you through the entire process from start to finish. Then we take it a step further and give you some information on how you can extend the life of your new concrete by doing simple maintenance to it. Rather than leave you to figure out how to care for your decorative concrete patio or driveway, we offer you advice how to protect it. We strive to make every project we do elegant, however we want it to be simple and easy to maintain after we are gone. Our company takes great pride in our work, and when your job looks great two years from now, that can only help to increase our credibility in this market.
Some of our specific custom concrete services include concrete floor work, concrete stain and finishing, stamped concrete, concrete wall construction, general concrete repair work, decorative concrete, concrete stamping and much more. Bill's Custom Concrete has a variety of photographs of our work as well as customer testimonials you are welcome to review.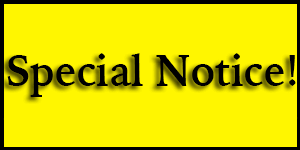 Some of the advantages you deserve and get with Bill's Custom Concrete & Yard Drainage include:

The best warranty in Oklahoma City.
An excellent reputation with the Better Business Bureau so that you can have confidence in using a reliable and dependable company.
Bill's Custom Concrete has been serving the Oklahoma City Metro area for almost 40 years, so that you can trust a company that is knowledgeable about the best way to do your concrete work or solve your yard drainage problems.
Many references and testimonials so that you can check us out and be certain that you're getting a first class job and first class service.
Many completed projects for your inspection so that you can actually see what you're getting.
Licensed and bonded so that you can be sure that you won't have any problems with the city.
Worker's compensation Insurance so you're protected from law suits in case one of the workers gets hurt.
General liability insurance so that your home and property are protected.
Free Estimates and Consultation
Our Work Speaks For Itself:
In Business since 1976, Fully Insured, Licensed and Bonded.
Watch Our Video On Concrete Driveways in Oklahoma City
Bill's Letter To Our Valued Customers
Your home is one of your most valuable assets and investments, and you certainly want to take care of its beauty and maintain it in the best possible condition for years to come.

We are very thankful to our neighbors in the Oklahoma City Metro area that have given us the opportunity to help them take care of their homes with our custom concrete and yard drainage solutions.

We have been building driveways, patios, and sidewalks while solving yard drainage problems and protecting homes from flooding and water damage for almost 40 years. Bill's Custom Concrete has done millions of dollars of concrete and yard drainage work in the Oklahoma City Metro area in the last four decades, and we value our customers and their homes.

We are very fortunate to have completed thousands of colored concrete, stamped patios, decorative concrete sidewalks and driveways and yard drainage solutions throughout the OKC Metro.

Our thousands of customers are our top priority, and we are very thankful and appreciative to them for helping us become the premier concrete contractor in Oklahoma City. We are truly blessed with our customer's loyalty, and we take pride in our dedication to giving them the finest custom concrete products and yard drainage solutions.

We believe that there is an art and craft in making sure the details are taken care of, and that's what makes your new stained patio or colored driveway the best money can buy. Whether you need a beautiful new sidewalk or a custom decorative patio, we know that because it's your home and your yard, you certainly deserve for it to be special.

If you want to enhance your home's landscaping with a beautiful driveway, or enjoy cookouts and family gatherings on a gorgeous decorative patio, Bill's Custom Concrete is here to serve you. We can solve a yard drainage problem or protect your home and foundation from water damage, and we would certainly appreciate the opportunity to serve you.

All estimates and consultations are free, so please call us now at (405)755-3975. Thank you very much.

Bill Guinn
Concrete Contractor & Yard Drainage Specialists
Bill's Custom Concrete, Inc. is one of Oklahoma City's most established and respected concrete contractors. We specialize in providing home improvement concrete services, including concrete repair and yard drainage solutions for both residential and commercial customers in Oklahoma City, Edmond, Norman, Yukon, Midwest City, Del City and the surrounding region. Our highly skilled and qualified professional concrete and yard drainage specialists are dedicated to providing you with superior customer service and project results that exceed your expectations. One of the biggest differences that you will find when working with our dedicated staff of professionals is that we place all of our initial focus on providing you more in value than your could possible pay for.
We feel that too many concrete companies are providing just a service and then leaving their customers to deal with maintenance and repair issues down the road. Many of these issues could be avoided when the concrete contractor takes the time to explain how proper maintenance every 3-4 years of your decorative concrete patio or driveway can extend the appearance and the life of the concrete. It is when the customer is left uniformed, that those costly maintenance repairs pop up in a few years and really can be substantial. The team at Bill's Custom Concrete put our focus on our customers first, and we feel that by keeping you informed of certain issues that could arise, you could maintain your stained concrete driveway or stamped concrete sidewalk and avoid all those unnecessary repair costs. That is what separates us from the other guys. We value your business and we value you as a customer.
See Some Of Our Stained Concrete in Oklahoma City
Contact Bill's Custom Concrete
For more information about how we can meet your specific concrete installation, repair or yard drainage needs call us today for a consultation and FREE estimate at (405)755-3975.
Decorative Concrete Sidewalk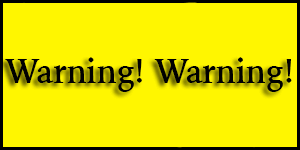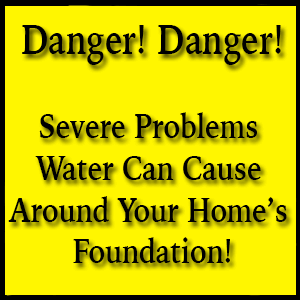 The ground can be softened around the foundation, and therefore can possibly cause house foundation failure.
Foundation failure can cause further problems to the structure of the home.
Water in air conditioning ducts can cause ducts to rust and have to be replaced. Air-conditioners to have to work harder, and the air can become contaminated.
Water around the home and ducts can cause a musky, damp odor, mildew on the walls, and wallpaper to loosen and fall.
Water standing around the home can cause wood floors to rot and possibly invite termites.
Standing stagnate water can also cause mosquito problems.
Why Use Bill's For Your Yard Drainage Solutions?
We have been solving yard drainage problems and protecting homes and foundations from flooding and water damage for almost 40 years.
We've done millions of dollars worth of drainage solutions in the Oklahoma City Metro, which means we have the experience and knowledge to help you.
Our goal is always to solve your drainage problem once and for all while striving for simplicity and economy of design.
We would be honored to serve you and all estimates and consultations are free so please call (405)755-3975 now. Thank you very much.
Yard Drainage Solutions & Services
We provide a number of yard drainage services designed to fix your specific drainage problems in your yard, whether they result from improper landscape drainage or high water table drainage. Our custom yard drainage solutions involve many activities including excavation, grading, landscaping, installation of surface drains, French drain installations, erosion control, yard drainage and more. Our team at Bill's Custom Concrete has graded many properties in the Oklahoma City area. One thing we can tell you is that if the water is not properly moved away from the foundation of the home with the proper yard drainage system, the damage to your homes foundation can be significant.
A French drain can effectively remove that excess water and bring it to locations on your property that requires water. Working hand in hand with out customers, we strive to provide you the right backyard drainage solutions so water can be moved away from areas it is not wanted, and relocated to flower beds, trees, and bushes that do need it more. We understand that your backyard is a place you entertain family and friends throughout the year, and the last thing you need is free standing water, especially in the hot summer months. We will work with you and show you some creative drainage solutions for yards that will keep the water far from being able to damage your home.
Experienced Concrete and Yard Drainage Experts
Established in 1976, Bill's Custom Concrete has developed a solid reputation among our many satisfied clients for a high level of customer service, attention to detail and overall superior workmanship. Our work speaks for itself and we are dedicated to providing you with the most reasonable yard drainage and concrete cost effective work to meet all of your home improvement and commercial project needs. We have done millions of dollars worth of concrete and yard drainage solutions in the Oklahoma City, Edmond, and greater metro areas. The team at Bill's Custom Concrete understands that when you contact a professional to do a job on your property, you want it done correct the first time. Many other concrete companies will claim to be efficient, but all that means is that the job is done quickly. This is not the right way to approach the work. Our team will strive to get the job done efficiently, but we put all out focus on making sure that we meet and exceed all of your initial expectations first.
When your job has a deadline, we will work hand in hand with you to keep you informed of the process and explain the timelines in advance. Jobs like stained concrete and color concrete require sitting down with the customer to make certain that they get exactly what they want. With millions of dollars worth of custom work done in the Edmond and Oklahoma City areas, we take extreme pride in creating projects that will last for years and look as impressive then as it does today. One of the ways we ensure that our work holds up to those standards you require, is that we make sure to spend time informing you of how the process works. We try to show you how to keep your new decorative concrete looking amazing in 2 years, or how to make certain your French drain continues to work efficiently for years to come. We feel that by providing that extra customer care, you will have no choice but to tell the world how great your project held up years from now. That is where Bill's Custom Concrete gets all of their satisfaction. Making the customer the focus of our business has allowed us to continue to grow year after year.