How to add designs to stained concrete in OKC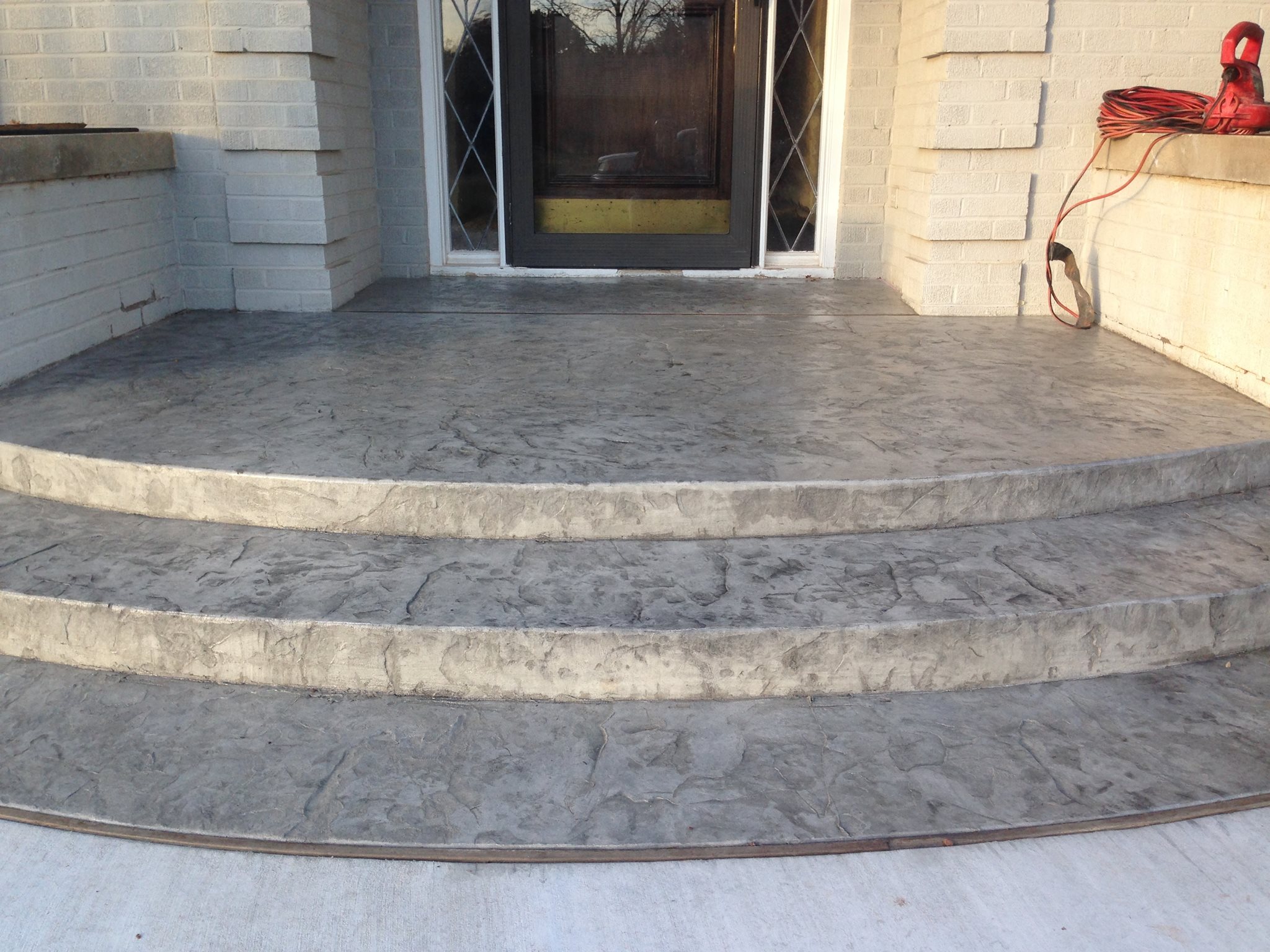 Tired of looking at your drab, plain concrete patio? 
Oklahoma summers can be long and hot, giving you ample time to enjoy the warm weather in your backyard. Don't let a bland concrete slab patio ruin the view. Staining your concrete patio is easy and can be done in a weekend with the right materials. But want to add even more flare and give your concrete patio a unique touch? Bill's Custom Concrete in Oklahoma City will show you how to put some life into your concrete slab! 
Pick the perfect spot.
Once you've decided to stain your concrete patio, and have chosen the colors of concrete stain that best suit your personal taste, it's time to pick what kind of design you want and where to place it on your concrete. 
Bill's Custom Concrete in Oklahoma City suggests not overloading your concrete patio with a cluttered mess of different designs. Instead, go with a simple pattern across your concrete patio or a few stars, monograms or other symbols here and there. 
Clean up your concrete.
Make sure that your concrete is fully cured and that you scrub off anything stuck to it that you wouldn't want to soak through your stain. Allow concrete to fully dry and sweep it off one last time before you start staining your custom design. 
Map out your design.
After you've decided on the right pattern and how you're going to place the design on your concrete patio, start mapping out the design directly on the concrete. We suggest using painter's tape, placed over carefully pencil-drawn lines atop of the concrete. 
Once you've mapped out your custom concrete design, make any necessary adjustments to ensure the design is balanced and clean. 
Start staining.
Once you've taped out your design and have decided on the colors, it's time to start staining! 
Carefully paint within the lines you've mapped out over your concrete. This is the point where you can let creativity flow! Add dimension and texture with different colors and application techniques — from speckled brushes to simple rolling brushes across the concrete. 
After you let the stain dry remember to use a sealer over the stain. Be sure to pick a sealer that is compatible with the stain you're using. You can ask you local stain supplier about stain and sealer compatibility when purchasing your concrete stain. 
Let dry and enjoy.
After you've allowed your concrete stain to dry completely, it's time to soak in the summer sun on your Oklahoma patio! Dust off patio furniture and arrange your backyard oasis to your liking. Be sure to invite plenty of guests to show off your handy work and bask in the wonderful backyard weather! When done correctly, stains and concrete stain designs should last for years to come. 
Worried about shaky hands or need help with inspiration? Be sure to give Bill's Custom Concrete in Oklahoma City a call, custom concrete design is one of our specialized services and can be done in as little as a day!
Read More