EROSION CONTROL OKC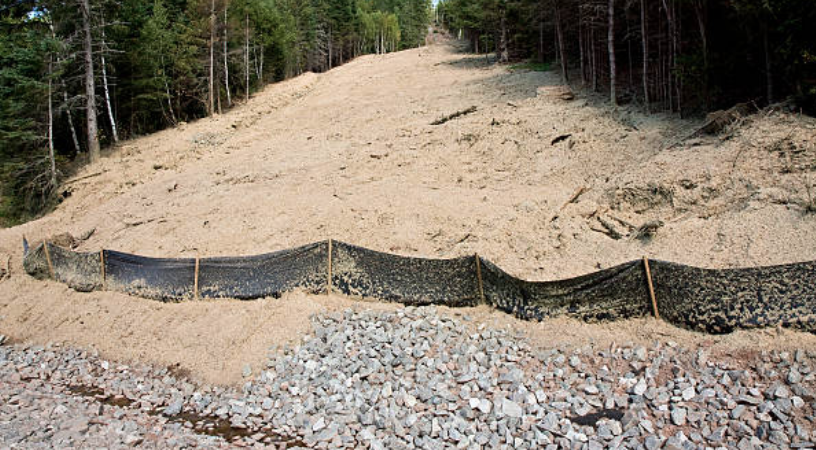 Is your yard suffering from erosion caused by water runoff, pollution or other natural causes? Erosion control might be the solution for your Oklahoma City property.
In Oklahoma, we experience all kinds of weather — from arctic winters, intense ice storms and monsoons of rainfall in the spring and summer. Runoff from these weather systems can cause your yard to erode over time.
Typically, erosion control programs are handled by city officials when it comes to a large natural or agricultural space. But, if your personal property is starting to erode with the weather, it might be time to seek professional help.
Luckily, Bill's Custom Concrete in Oklahoma City specializes in extreme erosion control. What exactly do we mean by extreme erosion control?
When we come for your free consultation, we will inspect the problem areas of your property — We will look for water runoff, standing water and soil or earth that appears to be washing away.
We'll then create a custom plan, tailored to your home's specific needs to prevent erosion in the future.
What are the risks associated with an eroding property? Standing water and water runoff can cause major issues for your home's foundation, and other concrete around the property — like your driveway or any walking paths on the property.
Bill's Custom Concrete in Oklahoma City uses a variety of special techniques — from water collection discharging systems, water diversion systems, erosion barriers, erosion mats, rip rap, silt fences and more — to reroute storm runoff and prevent soil or dirt from washing away.
A worthwhile investment for the future of your home's integrity, extreme erosion control will prevent major obstacles for your home's foundation — such as cracking, erosion and displacement of existing concrete.
Don't let water stand around and wreak havoc on your property any longer. Take a step in the right direction with a call to Bill's Custom Concrete in Oklahoma City.
Our team of specialized experts will work with your needs and your bank account. We have a variety of special techniques that are proven to work every time. Give Bill's Custom Concrete in Oklahoma City the chance to reroute standing water and save your property from trouble in the future.
We take pride in our work and have a long running history with satisfied customers in Edmond, Yukon, Moore and all across the Oklahoma City metro!